Holland Strawberry House
Artistic Strawberries
<! left -->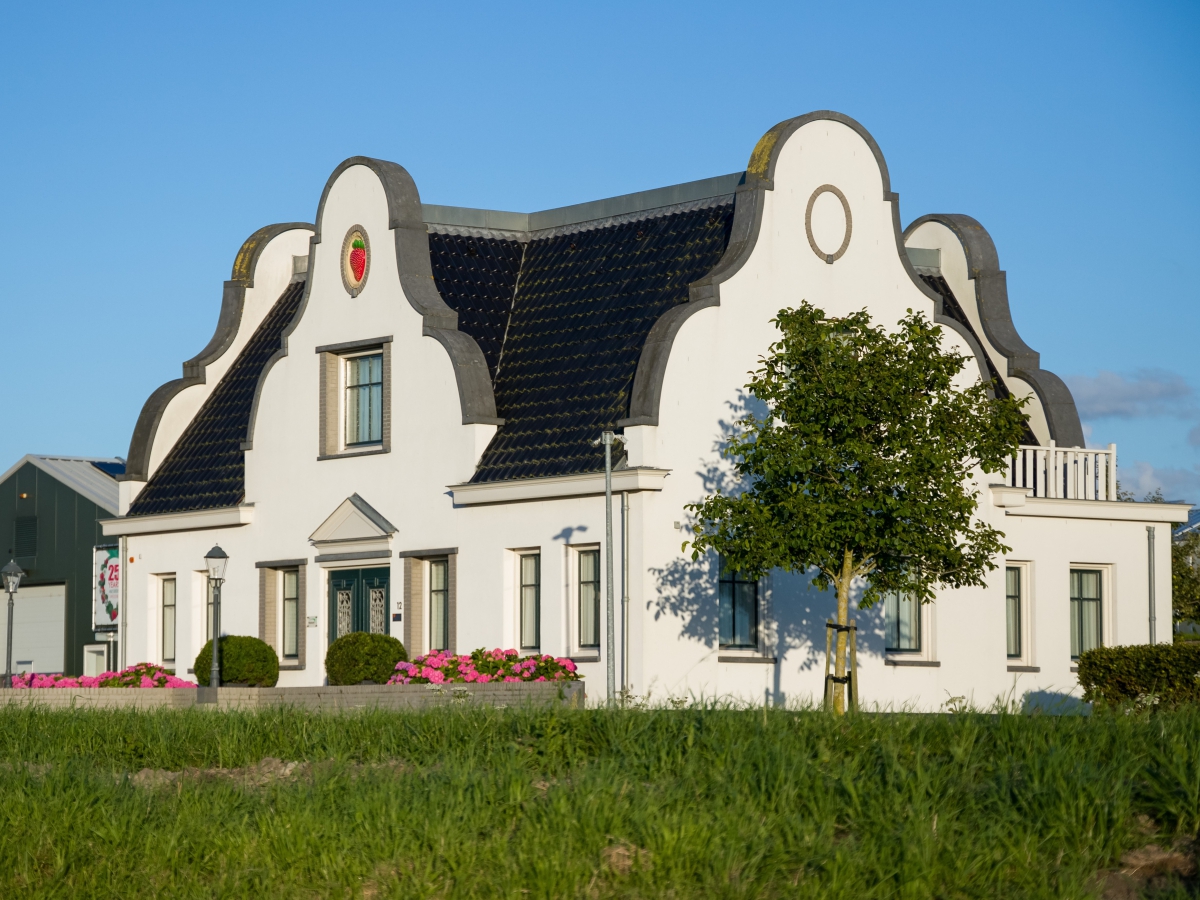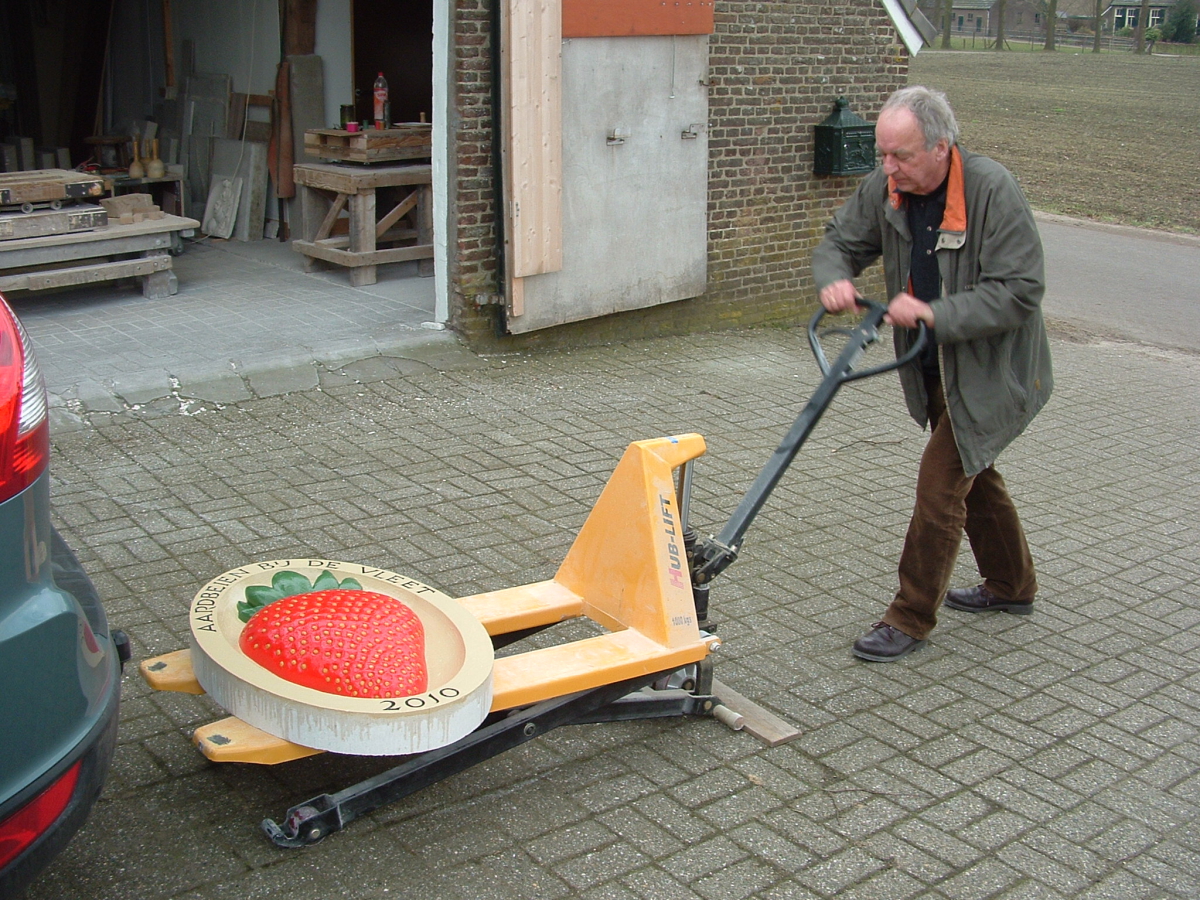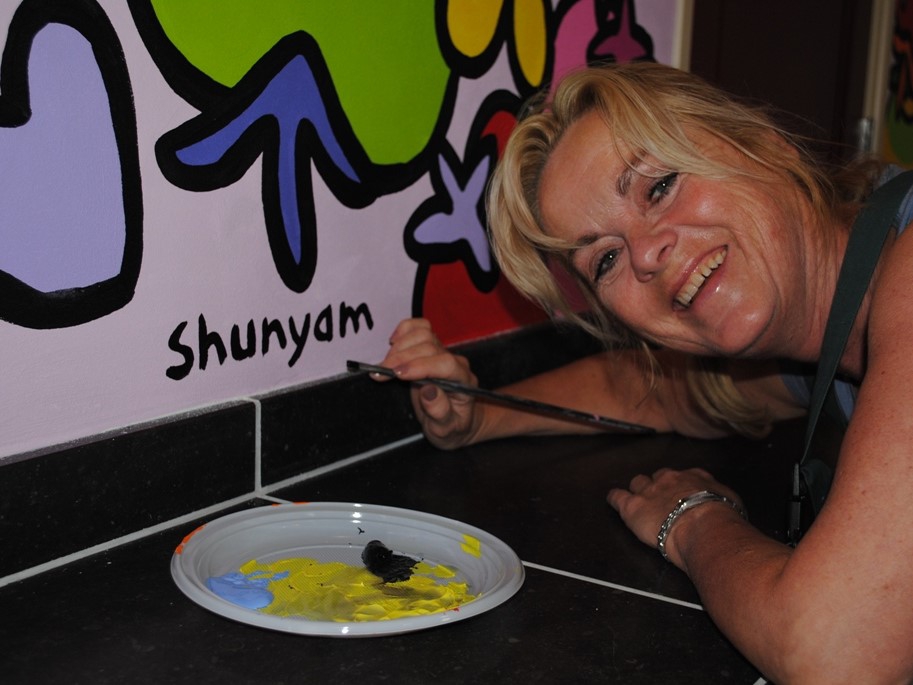 Our eye-catching house in Cape Dutch style
The architecture of Holland Strawberry House reverts to an age-old Dutch tradition. The so-called Cape Dutch style with the typical white bell gables in combination with the black tiled roof was developed by Dutch farmers in the Cape Province of South Africa.

Today it is mainly the Cape wineries that are in these beautiful buildings. We are inspired by the international pioneering spirit of South African farmers. The strawberry seeds not only find their way from Holland Strawberry House to South Africa, but all over the world.

Dutch sculptor Hans ' t Mannetje carved a beautiful stone for our Holland Strawberry House. The spell in the stone speaks for itself: 'Aardbeien bij de Vleet' which means: 'an abundance of strawberries'. This facade stone fits into an old Dutch tradition of carved stones indicating the profession of the resident.

The artist painter Shunyam let her special view of strawberries come to life in a wall painting with multi-colored strawberries. The warm strawberry feeling is also reflected in the title of this work of art:

The title of the artwork: 'Strawberries make my Heart beat'!